Equipment Financing with Quick Spark Financial
Conserve your cash! We have partnered with Quick Spark Financial (formerly LeaseStation) to offer our customers competitive and flexible lease terms for equipment orders over $1000.00.
Here's how it works:
Browse our web site and add the desired items to your shopping cart. Your order must contain equipment items (vinyl cutter and/or heat press) totaling at least $1000. Once you've hit the minimum for equipment, you can add supplies and accessories as desired.
Place your order on our web site choosing the "Other (Cash, Lease, Wire Transfer)" payment method from the dropdown menu. Make a note in the order "Comments" section that you are applying for financing.
Press the "Apply Now!" button below and complete the finance application with Quick Spark.
Quick Spark will quickly review your application and let you know if you are approved within 24 hours.
Once the Quick Spark paperwork is completed, they will let us know that it's okay to process and ship your order. It's that simple! Please allow 5-7 business days from the time the lease is initiated to the time we ship out your order.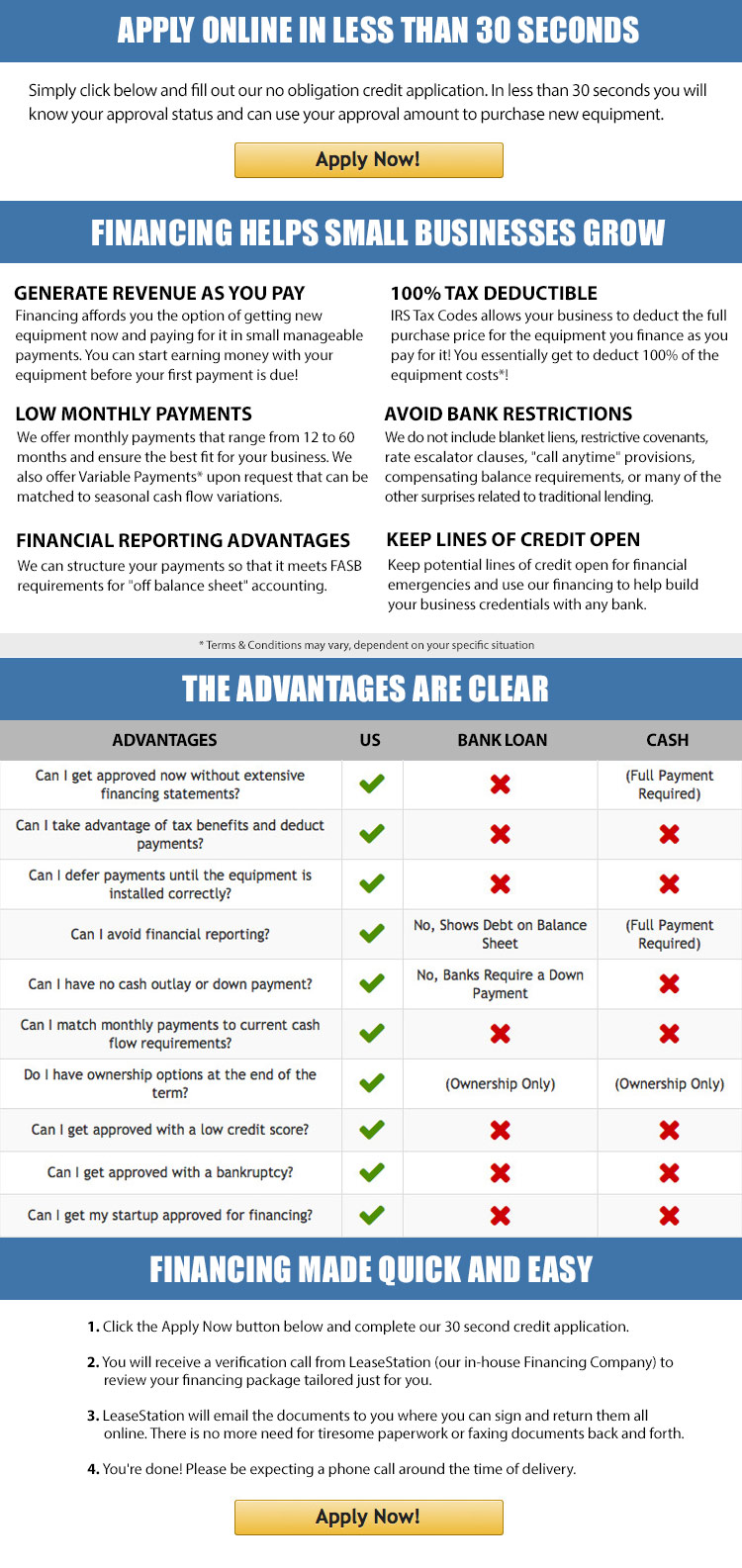 Shop With Confidence
Authorize.Net is committed to providing its merchant customers with the highest level of transaction processing security, safeguarding customer information and combatting fraud.
The presence of SSL means you can rest assured that communication (e.g. credit card numbers) between your browser and this site's web servers are private and secure when the SSL session is activated.
Privacy Policy
Specialty Graphics Supply respects the privacy and security needs of it's customers. We don't share or sell our customers information with anyone.
Read our Privacy Policy >